Introduction
With amplified industrial production and capabilities Super Group of industries has been recognizing a steady and secure growth through the years. The Group includes Super Engineering Industry, Super Engineering Services LLC (Aweer Branch), Super Engineering Services LLC (DIC Branch), Super Steel Supply.
Super Engineering Industry LLC
Super engineering Industry LLC has established in the year 1980 in the Industrial City of Abu Dhabi on an area of some 42,000 sq. mtrs. and an amplified manpower comprising of engineers, technicians and some 300 skilled workers. With this, the Group was on its way to further expansion and progress. Our vision was to expand our Engineering activities to various industries, such as Oil & Gas industries, Power plants, Chemical & Fertilizers Plants, Desalination & Water Treatment Plants and Steel Infrastructures for numerous sectors by penetrating Dubai, Northern Emirates GCC, Asia, Africa and Europe as well. Our growth was keeping pace with the emergence of Dubai as a leader in the industrial and real estate sectors, in the region.
Manned by 300 highly skilled and technical workforce, we are at the forefront of manufacturing and supply of:
Pressure Vessels, Heat Exchangers , Shop Fabricated Storage Tanks, Field Storage Tanks, Shop Fabricated Pipe Spool, Cross Country Pressure Pipeline, Skid Mounted Packages, Insulated Lining Ducts and Heavy Steel Structures.
Our capabilities includes :
Manufacturing of Pressure Process Equipment's from 500 to 1000 Tons Per month.
Shop Fabricated Pressure Piping welding capacity 30000 to 40000 Dia Inch Per month.
Heavy Steel Structures from 800 to 1200 Tons per Month.
Medium & Light Steel Structures 250 to 500 Tons Per month.
Super Engineering Industry LLC has 5 large-scale bays for production :
Bay one for Heavy Process Equipment Fabrication.
A Dedicated bay for the fabrication of Heavy Steel Structures.
A Segregated bay for Stainless Steel Fabrication Activities.
One Bay specially for surface preparation activities.
A separate Bay with all latest facilities for Painting & Lining activities
Super Engineering Industry LLC, is certified by the highest accreditations and certifications that include:
ISO: 9001:2008
U & S, stamp certification from ASME ( American Society of Mechanical Engineers )
R & NB (National Board of Boilers)
14001:2004 : Environmental Management System
18001: 2007 : Occupational Health & Safety Management System
Over the years, we have marked a few milestones in our operations that include local and international recognition for manufacturing high quality products.
With dynamic vision & commitment of the management, we consistently achieve our production target with high Quality & International standards.
Safety of our people is our prime concern; we ensure safe industry practices in every stage of our production process and this is authenticated by our excellent safety records over the years.
Our Professionalism is bound by commitment to serve our clients, with the highest level of quality & standard in our products and services.

---
Chairman's Message....
We take the pleasure to present Super Engineering Industry L.L.C. and briefly outline our experiences and capabilities. Super Engineering Industry as a major fabricator was established in the United Arab Emirates, Musaffah, Abu Dhabi in the year 1978 to provide a complete range of Process Plant Construction, Fabrication, Operation & Maintenance services for Oil refining, Gas processing, Chemical & Petrochemical, Power Generation, & Water Treatment sectors in the United Arab Emirates, Arabian Gulf Countries, Europe, Africa & Asia.
Super Engineering Industry's services are modular in concept and can be tailored to the exact needs of each individual client. The company has the experience and depth to handle any size of projects, yet is small enough to ensure that all projects receive the personal attention of top management. Our experience covers a wide range of industrial complex including the cladded & coded pressure vessels, Heat Exchangers, Columns, Separators, Pressure Piping, Field Storage Tank, Fuel Storage Tank, Skid packages, Heavy and auxiliary steel structure with international quality standard. Super Engineering Industry's growth & development over the past 28 years, are parallel to the growth of Energy & production industries it serves.
We have built our reputation on our ability to anticipate industry's need for increasing complex services to provide, solutions to meet these needs & to provide these solutions on schedule, safely & to the highest level of international quality standards. Super Group of companies has 3 fabrication facilities, in Abu Dhabi, Jebel Ali free zone and Dubai, with a capacity and skills to undertake projects of varying size, tonnage and complexity. Our projected annual fabrication capacity is approximately 25,000 tons. Super Engineering Industry is dedicated to creative, responsive quality & safe contracting solutions for those we serve. SEI reputation for excellence is reflected on our client list., we are proud to include among our clients ADNOC, ZADCO, ADMA- OPCO, GASCO, ADGAS, ADCO, DEWA, ADWEA, METITO, CCIC, TOSHIBA, CHIYODA, TECHNIP, BECHTEL, QATAR PETROLEUM, QATAR GAS, ALSTOM, DANIELI, SNAMPROGETTI, SIDEM, etc..
We believe:
Quality is more than a policy - it's our whole way of doing business
Mr. Nissar Ahmed - Chairman & Managing Director Super Engineering Industry L.L.C.
"Our unique focus on customer care through dedicated teams gives speciality customers real added value."
---
Mision Statment
" To provide modern, innovative and sustainable solutions to our partners in the Oil, Gas and Process industries promissing the best quality to the international standards. Super Engineering Industry L.L.C. keeps an update using modern techniques of engineering and environmental requirements. Our commitment to the development of our employees along with our growth in the industry is unwavering. "
---
Quality Policy Statement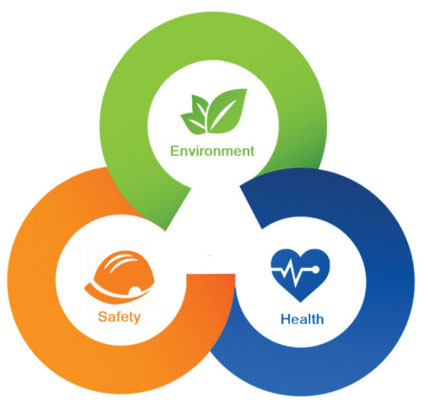 The aim of Super Engineering Industry L.L.C as a leading manufacturer and supplier of Process Equipment's, Pressure Vessels, Pressure Pipings, Skid Mounted Packages & Heavy Structural Steel works is committed to provide full range of services to oil & Gas, Process industries. Promising the best possible quality with high standard safety in accordance with international standards and continuous improvement through hardship, teamwork & close co-ordination with our sub-contractors, vendords & customers, in order to achieve this objective,
Our quality policy is :
Achieve customer satisfaction by meeting their expectation with the specification, by delivering on time at a competitive price.
Provide the necessary work environment to ensure well-being of our employees & visitors and to set quality objectives, Targets aimed at continual improvement.
Meet statutory and regulatory requirement related to the products and ensure that company complies with all necessary regulatory & legal requirements.
Effective communication, ensuring timely & accurate information availability to all employees.
Ensure that all employees are trained and aware of our Quality policy & committed to the effective implementation of our Quality Management System.
Ensure that policy is been available to all relevant interested parties.
The top management will periodically review the Quality Policy and objectives to ensure the continuous improvement as per the international standards.
We believe:
Quality is more than a policy- it's our whole way of doing business.
---
Our HSE Policy
Super engineering industry LLC is committed to promote the highest standard of health safety and environment by providing safe and healthy working conditions for all employees, customers, contractors, visitors and community at large and protect the work environment in which company activities are carried out.
The company aims to achieve high standards of health safety and environment management through in its refurbishment activities of Manufacturing, Supply, Painting and related services of Pressure vessels, Piping, Storage tanks, Heavy structural steel and Accessories the same high standards from its subcontractors and suppliers.
Our health safety and environment policy is defined and strongly driven by the following principles and management and staff of super engineering LLC are committed to :
Implementing and maintaining a documneted health safety environment management system in compliance with regulatory and other requirement.
Make every effort to protect the work environment and prevent pollution to minimize consumption of materials, to promote reuse and recycling of wastes and adopt best practice of waste management.
Ensuring that our services meet the needs and expectations of our customers.
Ensuring safety and welfare of our staff and the protection of our assets.
To identify the hazards, assess the risks and manage those risks to prevent injuries and ill health and continually imporove HSE Management system and performance.
Preservation and protection of the environment prevent incidents and other accidents within the activities of organization.
Strive to achieve continual improvement.
Achieving high level of health safety and environment with compliance to applicable legal and other requirements.
Monitoring and measuring Health safety and environment performance.
Continuously improve methodologies to improve effectiveness of HSE management system through management review and internal audits.
Provide training, resources, equipment and other support to enable fulfillment of this policy.
Continual improvement of Occupational health safety and environment management system by setting, monitoring and reviewing objectives and targets.
Policy will be reviewed periodically and available for employee and public.
Policy is being available to all relevant interested parties.
Organization Chart